At the intersection of personalization and scale, Pursuit reps to deliver sales campaigns straight from their Gmail or Outlook account. By reclaiming lost time spent prospecting, sales pros can reinvest efforts into raising the bar on both volume and quality of sales activities. Now, you can open more doors to dream accounts by delivering the right message, to the right person, at the right time!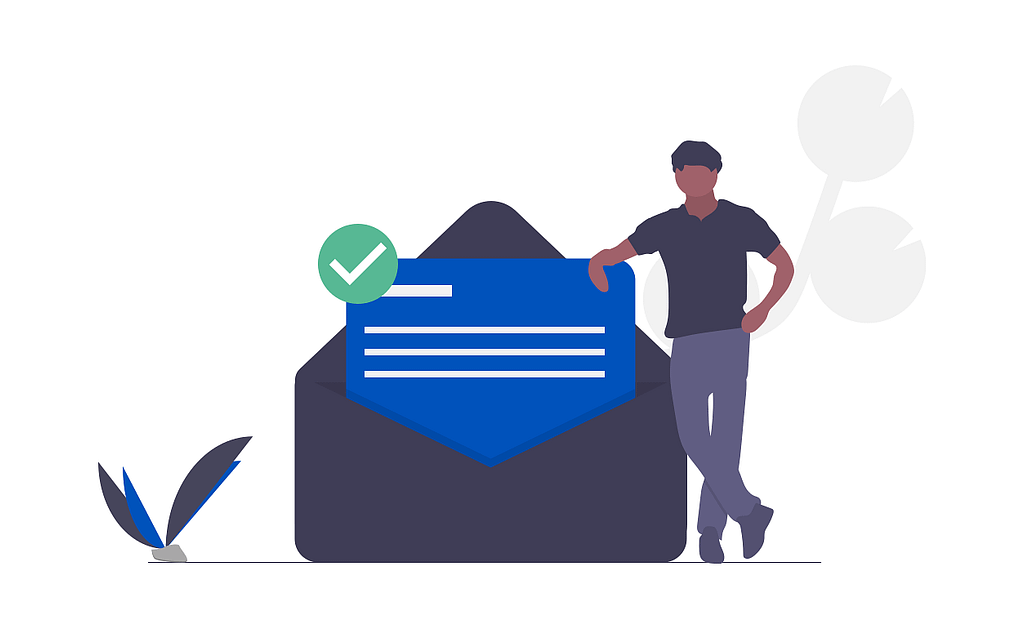 Full-Access Plans Starting at $500 Per Year!

SCRIPT YOUR CAMPAIGNS
Collaborate with your team to create reusable Templates and orchestrate sales campaigns with Pursuit. No more manually rewriting messaging or tracking follow ups.

ADD CONTACTS FROM LISTS
From the Lists area of FoxBound, you can easily add Contacts to corresponding Pursuits based off your segmentation and buying personas.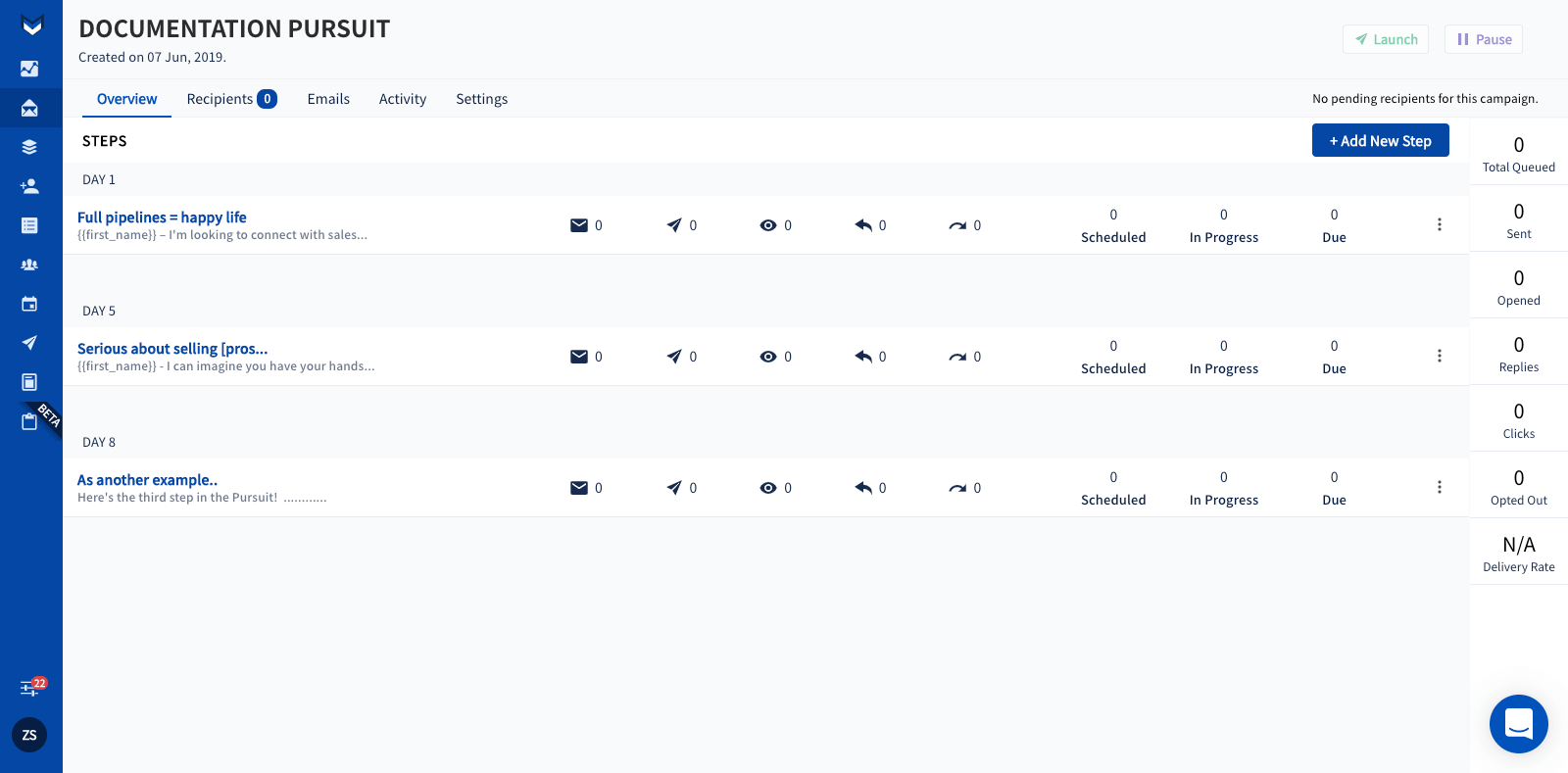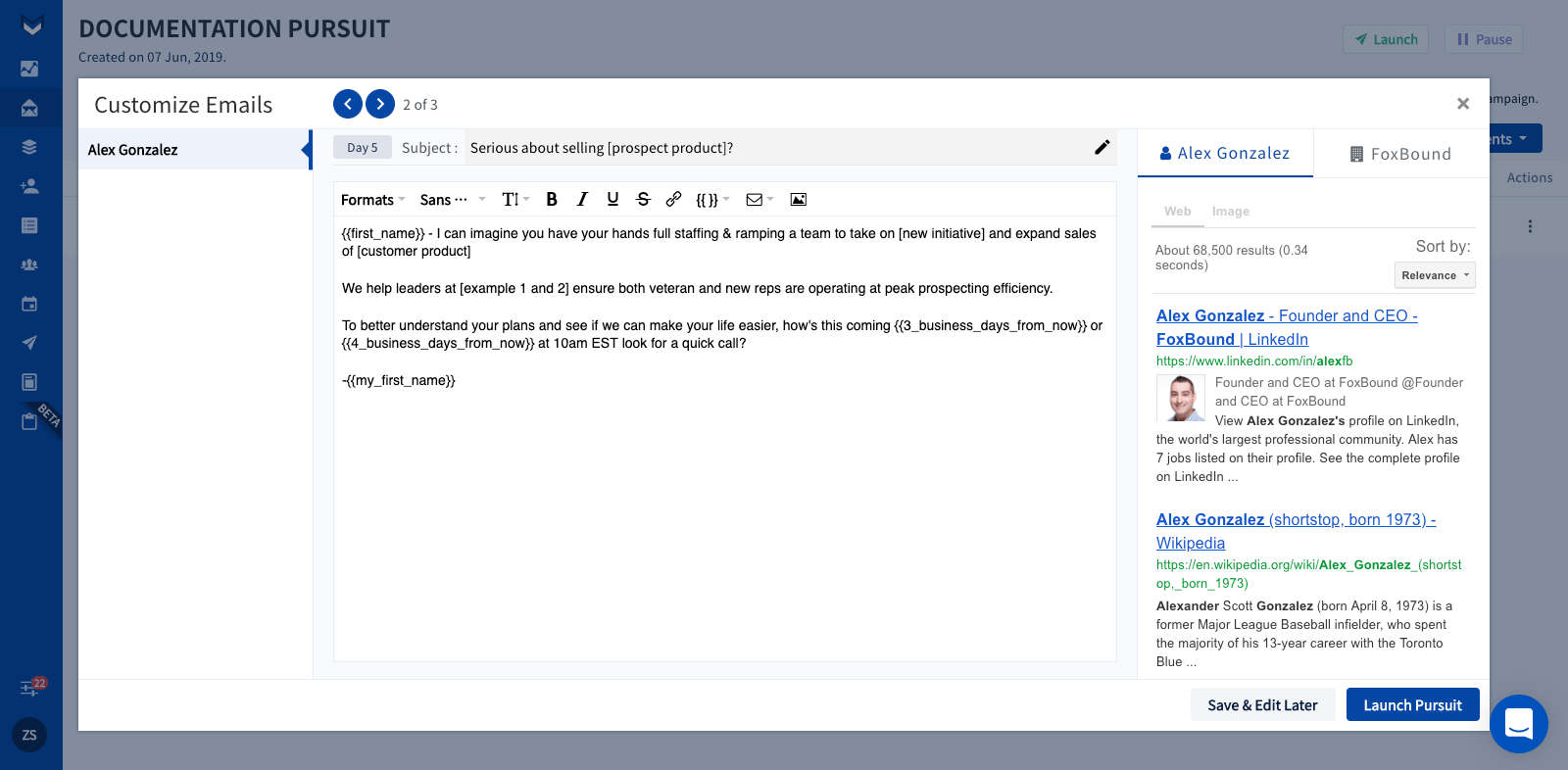 PERSONALIZE & ENGAGE
Before launching your sequence of sales emails, you have full control over 1:1 customization of every single message before it's delivered to your prospects.

ENGAGE, MEASURE, REPEAT!
With full visibility into key campaign metrics like open, click, and reply rates, you can see how your Pursuits are performing and continually enhance your approach.
Learn More About FoxBound's Fit
Not Prospecting Today Means an Empty Pipe Tomorrow
100 DATA CREDITS FREE AT SIGNUP