Harness LinkedIn to generate B2B emails, build qualified pipeline, and drive more revenue using the DataScout Chrome plugin.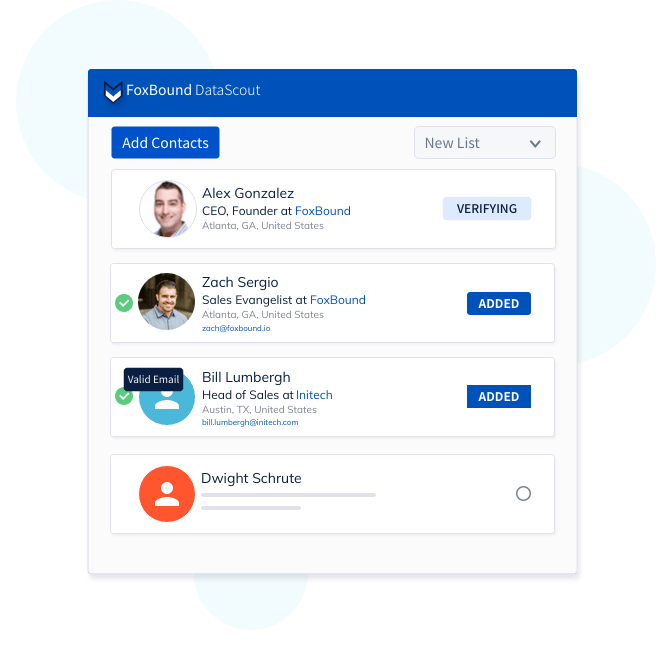 Ready to Turbocharge Prospecting?
Here's How DataScout Works
Visit the Chrome Store to Download DataScout
You can find our Google-certified Chrome listing below.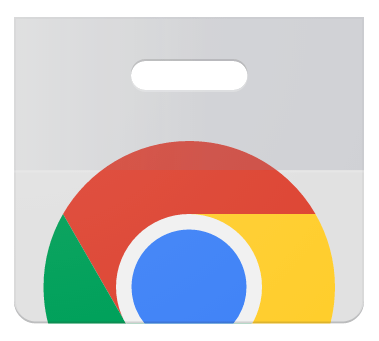 Visit a profile or run a search query in LinkedIn or Sales Navigator. Then, open DataScout and watch all the prospects' profiles populate the extension.
Add Contacts to Segmented Lists
Lists in FoxBound are like containers for your prospects. After you open DataScout in a supported profile or search page, you can decide which ones you'd like to add to your List. 
TRY IT YOURSELF WITH 50 CREDITS
Automated List-Building & Real Time Email Verification
Using native integrations to HubSpot and Salesforce, send validated Contacts to your CRM. Or, easily export to CSV and import to your system of record. 
Engage with Sales Campaigns
Integrate instantly with your email provider & CRM to deliver sales campaigns while centralizing contacts & results in your system of record.  
If you're not fueling your prospecting efforts with validated records, you're wasting your time. Use our email finder and its a 21-point algorithm, to verify email addresses & capture over 15 Contact & Company datapoints with a couple easy clicks
FoxBound Delivers More Than Just Software
Maximize Sales
Productivity
You're not in sales to do admin work. Take back control of your productivity and unlock your potential. 
Data is the fuel of all sales campaigns. Win the battle against data degradation to generate more pipeline.
Like it or not, messaging is everything. Engage more prospects and cut through noise with better messaging.
Account-Based
Sales Tactics
You won't find any ivory-tower CEO tactics here. Stay 4 steps ahead with real-world sales guidance. 
There's No Time Like The Present
Prospect today, then thank yourself 30 days from now.