DataDen is the newest addition to our prospecting platform. Leverage our user-friendly repository of over 60M B2B contacts to fuel list-building & deliver sales intelligence for reserach.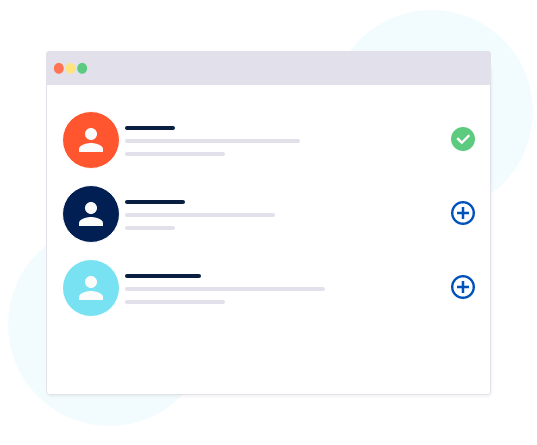 Millions of Contact & Company Records - All At Your Fingertips
Define your ideal prospect. Then, search for similar Contacts in DataDen with a variety of boolean search filters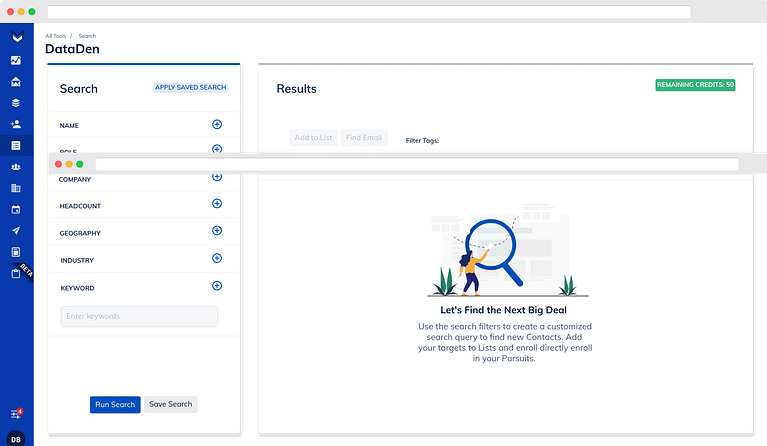 As you're browsing DataDen search results, you can select Contacts to be verified & stored in Lists within FoxBound.
Using native integrations to HubSpot and Salesforce, send validated Contacts to your CRM. Or, easily export to CSV and import to your system of record.
ONLY LOOKING FOR LIST-BUILDING AND SALES INTELLIGENCE?
Our Prospect Plan Is For You
Enroll in Sales Campaigns
Add Contacts directly to sales campaigns without leaving the FoxBound platform. Use our sales automation tool, Pursuit, or add to you sequences in your existing tools.
We're just getting started. Stay tuned as we continue to build additional tools within DataDen for enrichment, bulk verification, and finding emails.
Real Time Email Validation
We take verification seriously. As you add Contacts to Lists from DataDen, we'll apply our validation algorithm and categorize results.
This B2B contact database is home to millions of records. Save your spot with saved searches and pick up where you left off. 
The world is constantly changing. So does our database. We're always adding new records and removing outdated profiles. 
Your Pipeline Won't Build Itself
All you need to get started with FoxBound is an email account and hustle.