The Quick Guide to Bounce Codes and Email Deliverability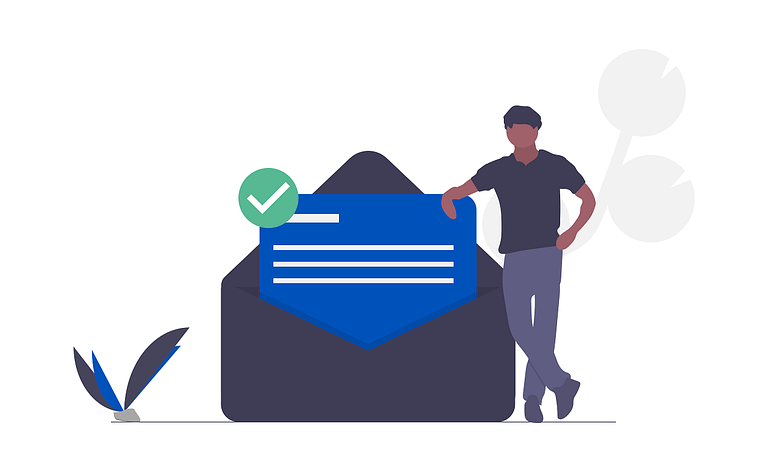 Why Care About Bounce Codes?
As an outbound sales rep there is nothing more frustrating than finding out your emails were undeliverable. This is especially true after spending (wasting) time on research and preparation only to see an automated reply from the Postmaster or your least favorite friend, Mailer Daemon. 
Prospecting takes time, and time is money. This guide it's essential for you to understand why your emails aren't making it to your prospects' inbox. 
Before talking about bounc codes, let's begin by defining what is a bounced email.
Simply put, a bounce message is an automated reply from the prospect's email server notifying you that the email was not delivered. 
In outbound sales, delivery correlates directly with replies. Replies correlate with conversions. And with conversions directly linking to pipeline and hitting quota, you could say that it's kind of a big deal to lower bounce rates. If you need more of a reason to worry about it, consider that bounced emails negatively affect your IP reputation. This correlates to how emails get blocked, flagged, or blacklisted.
Let's talk about what you can do to monitor your email address.
Check your spam score. This is a numerical rating (0-10) that takes several elements into account. There are two primary ways emails can get blocked. The first is automatic email filters and the second is an email being manually marked by the recipient as spam. Both affects your spam score. So a good place to start is to use free sites available like https://www.mail-tester.com/ to understand if your emails are at risk.
Be the first to receive new FoxBound resources to help you build your pipeline and close more deals.
Understanding Two Types of Bounces
Soft bounces versus hard bounces are the two categories of bounce messages. A soft bounce (which starts with a "4xx") which in most cases can be fixed doesn't affect your spam score as much as a hard bounce. This is why it's important for outbound sales reps to use reputable data sources to maximize deliverability. In today's day and age, employees change jobs more frequently, which means an increase in data degradation that currently averages to 24-36%. That means that ¼ of your email will hard bounce due to bad data.
So What are the Differences?
A soft bounce is a temporary issue related to the prospect's server. The email address may be unavailable or full. The prospect's server could have insufficient storage or issues processing the delivery. The good thing with soft bounces is that they will eventually be fixed. But be patient because five consecutive undeliverable attempts will turn to a hard bounce.
On the flip side, a hard bounce (starting a with a "5xx") will never turn into a soft bounce. These errors are permanent and cannot be fixed.
Nevertheless, some email deliverability errors are in your control and others are not. So let's dig into common reasons why emails bounce that are in your control.
Data degradation is at an all time high, so don't use unreliable contact lists. Buying lead lists is dead. Successful sales teams use sales automation tools that provide verified email addresses. In most cases this is done by using a browser extension that computes the email addresses using an internally built algorithm. 
Scrub your list to remove incorrect or old emails which affect bounce rate and your spam score. Sales automation tools can provide the validity of the email addresses so you can remove all invalid emails.
Segmentation & Personalization
Understand your company's buying personas and the target market. This can prevent your emails from being manually marked as spam if the emails are being sent to the wrong audience.
Test catchy, unique, short and sweet subject lines. Also try A/B testing messaging. If you aren't, you are losing the opportunity to understand what works and what doesn't to increase open rates and reply rates.
Ask yourself if the prospect's pain points are addressed clearly and concisely. If they are not, edit the message because the goal of personalization is to have the data points resonate. Sales enablement tools like FoxBound can make this process seamless. And the more unique the message, the less likely your email will be sent to spam.
Spam Filters Triggered by your Email Content:
Keep the exclamation points to a minimum. This is one example of many triggers that Google and Outlook are looking for to block emails that are likely to be spam.
Use standard formats and fonts. This includes capital letters and crazy colors if you want your email to reach the prospect
Compress images and check your image to text ratio. Spam filters look for large embedding image. It is also recommended that an email should consist of about 70% text and 30% images to avoid filters.
Remove excessive links. Emails will be flagged and sent to spam if the text contains more than six links.
Review the text to avoid common spam words that are blocked in subject lines and in the body of an email.
Here's a list of words and phrases to steer away from, especially within subject lints.
| | | | | |
| --- | --- | --- | --- | --- |
| % off | Click here | Get started now | New customers only | Reverse |
| $$ | Compare rates | Great offer | No gimmicks | Risk free |
| 100% free | Credit | Guaranteed | No investment | Sample |
| 100% satisfied | Don't delete | Help | Now only | Satisfaction |
| Acceptable | Don't hesitate | Hidden | Obligation | Search listing |
| Accordingly | Double your | Hidden costs | Offer expires | See for yourself |
| Act Now | Double your income | Increase sales | One time | Serious cash |
| Affordable | Drastically reduce | Increase traffic | Opportunity | Shopper |
| Apply now | Earn $ | Incredible deal | Order | Special promotion |
| Avoid | Earn extra cash | Info you requested | Order Now | Stop |
| Beneficiary | Expect to earn | Instant | Order today | Supply is limited |
| Best price | Explode your business | It's effective | Please read | Test |
| Billion | Extra income | Lifetime | Potential earnings | Thousands |
| Can't live without | Extra income | Limited time offer | Prices | Time limited |
| Cash bonus | F r e e | Lose | Problem | Trial |
| Certified | Fantastic deal | Maintained | Promise you | Urgent |
| Chance | Fast cash | Make $ | Real thing | Visit our website |
| Cheap | For you | Medium | Refinance | Web traffic |
| Claims | Free | Miracle | Reminder | While you sleep |
| Clearance | Full refund | Never | Remove | Why pay more? |
What is an Acceptable Bounce Rate?
There are some factors out of your control. Even if you do everything in your power to follow the guidelines above to ensure emails are received and your messaging resonates with your audience. That said, note that an acceptable bounce rate is between 2-5%. Anything over 5% suggests a significant problem that you will want to resolve.
It's important to understand bounce codes to solve delivery problems. The traditional SMTP bounce reasons are three-digit codes (550), and the enhanced SMTP bounce responses are three-digits separated by decimal points (5.1.1). to see a list of error codes with a brief explanation
Bounce Codes Errors with Explanations
Bounce Code

Type

Explanation

250

 

Mail accepted by receiving network

421

Soft

Message was temporarily deferred by the recipient server as a result

of too many connections in a short timeframe or too many messages.

450

Soft

Requested mail action not taken: mailbox unavailable

451

Soft

Requested action aborted: error in processing

452

Soft

Requested action not taken: insufficient system storage

500

Hard

The server could not recognize the command due to a syntax error.

501

Hard

A syntax error was encountered in command arguments.

502

Hard

This command is not implemented.

503

Hard

The server has encountered a bad sequence of commands.

504

Hard

A command parameter is not implemented.

550

Hard

User's mailbox was unavailable (such as not found)

551

Hard

The recipient is not local to the server.

552

Hard

The action was aborted due to exceeded storage allocation.

553

Hard

The command was aborted because the mailbox name is invalid.

554

Hard

The transaction failed for some unstated reason.

4.2.2

Soft

The email account is over quota

5.0.0

Hard

Address does not exist

5.1.0

Hard

Other address status

5.1.1

Hard

Bad destination mailbox address

5.1.2

Hard

Bad destination system address

5.1.3

Hard

Bad destination mailbox address syntax

5.1.4

Hard

Destination mailbox address ambiguous

5.1.5

Hard

Destination mailbox address valid

5.1.6

Hard

Mailbox has moved

5.1.7

Hard

Bad sender's mailbox address syntax

5.1.8

Hard

Bad sender's system address

5.2.0

Soft

Other or undefined mailbox status

5.2.1

Soft

Mailbox disabled, not accepting messages

5.2.2

Soft

Mailbox full

5.2.3

Hard

Message length exceeds administrative limit.

5.2.4

Hard

Mailing list expansion problem

5.3.0

Hard

Other or undefined mail system status

5.3.1

Soft

Mail system full

5.3.2

Hard

System not accepting network messages

5.3.3

Hard

System not capable of selected features

5.3.4

Hard

Message too big for system

5.4.0

Hard

Other or undefined network or routing status

5.4.1

Hard

No answer from host

5.4.2

Hard

Bad connection

5.4.3

Hard

Routing server failure

5.4.4

Hard

Unable to route

5.4.5

Soft

Network congestion

5.4.6

Hard

Routing loop detected

5.4.7

Hard

Delivery time expired

5.5.0

Hard

Other or undefined protocol status

5.5.1

Hard

Invalid command

5.5.2

Hard

Syntax error

5.5.3

Soft

Too many recipients

5.5.4

Hard

Invalid command arguments

5.5.5

Hard

Wrong protocol version

5.6.0

Hard

Other or undefined media error

5.6.1

Hard

Media not supported

5.6.2

Hard

Conversion required and prohibited

5.6.3

Hard

Conversion required but not supported

5.6.4

Hard

Conversion with loss performed

5.6.5

Hard

Conversion failed

5.7.0

Hard

Other or undefined security status

5.7.1

Hard

Delivery not authorized, message refused

5.7.2

Hard

Mailing list expansion prohibited

5.7.3

Hard

Security conversion required but not possible

5.7.4

Hard

Security features not supported

5.7.5

Hard

Cryptographic failure

5.7.6

Hard

Cryptographic algorithm not supported

5.7.7

Hard

Message integrity failure

9.1.1

Hard

Hard bounce with no bounce code found (invalid email, rejected

email from your mail server such as from a sending limit)
Conclusion on Bounce Codes
At the end of the. day, it's not difficult to prevent your emails from getting blocked and marked at spam. The most overlooked step is to ensure that your company is using a trusted data source that can provide quality email addresses, and the rest is on the sales rep to follow the basic guidelines highlighted above. 
And when you exceed quota by making these quick changes to your outbound process, don't forget to share this guide with a friend. Happy hunting!
Create a Free FoxBound Account